This event will not only give you the opportunity to take part in the greatest event of the year, but you will also have the privilege to hear some of the best Guest Speakers enlighten you with their knowledge and experiences in the Home Inspection and Restoration industry.

Become A Speaker At Inspection Universe 2008!
If you are interested in becoming a speaker at Inspection Universe 2008, please call 1-800-427-0550 Ext. 219.

Keynote Speaker - To Be Announced
---
Additional Event Speakers

James McDonnell IV, Founder and CEO of PRO-LAB©, Inc

Ten Lessons for the Inspection Business in the Next Decade

Mr. McDonnell is the founder and CEO of PRO-LAB®, Inc, the leading provider of environmental laboratory testing services in the world.

He will give an informative presentation using demographics and futures leading to successful business practice. Learn some secrets leading to Twenty-First Century success! Mr. McDonnell has an extensive background in the marketing industry.
---

Nick Gromicko, NACHI's janitor, veteran REALTOR, and ad agency owner

Business Success Tips for Home Inspectors

How to raise your prices when your home inspector competitors charge less, tips for tweaking your home inspection website so it sells, getting your home inspection phones to ring off the hook, dominating your local market, and retire rich.

* How to raise your prices when your competitors charge less.
* How to get more inspections from the internet.
* How to sell seller's inspections.
* How to perform commercial inspections.
* How to market mold
* 12 things you can do to improve your inspection business.
---

John Shane, Ph.D. Vice President of Laboratory Services and head of PRO-LAB©'s Scientific Advisory Board

Advanced Mold

* Advanced microbial issues
* Viable sampling techniques
* Investigating moisture sources
* Tools of the trade
* Report documentation
* Remediation techniques
* Remediation protocol
* Clearance testing
* Who needs your services
* How to market your services

About Dr. John Shane
Dr. Shane is the best-known instructor in the field of spore trap analysis for environmental particles and mold. He has trained over 3,000 analysts during the past ten years as Professor and Director of Research of the McCrone Research Institute in Chicago, IL. Dr. Shane is a recognized expert in the scientific community and will play a major role in offering Inspection Universe's attendees high-end technical knowledge.
---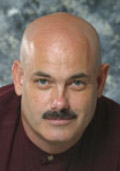 James "Jaime" Jackson, President, Castrillo Home Service Property Inspections & Consulting

Increase Your Profitability While Decreasing Your Liability

James "Jaime" Jackson is a Certified Indoor Environmentalist (CIE), Commercial Real Estate Inspector (CREI), Residential Real Estate Inspector (RREI), New Construction Inspection Specialist (NCIS), Certified Mold Inspector (CMI), Professional Environmental Inspector (PEI), Public Housing Inspector (PHI) as well as being FEMA and HUD/REAC certified.

He is the owner of Castrillo Home Service, with two offices in Florida (Miami and Tampa). He was a television personality after hurricane Andrew and is seen in "Surviving the Storm", a Dade County public television special. He is a frequent guest on Terry Hall's "This Week in Real Estate", nationally syndicated, radio talk show. His company has performed over 3000 various type inspections in the last three years.

Jaime has inspected homes for the reality makeover program "Nice Package", seen on the Oxygen Channel to the homes of Miami 's "Rich & Famous". Jaime served as the Chairman of the Board of Directors for The Women's Shelter of Hope. He is currently working on his first of many children's book series and enjoys spending time with his wife Jeannette and their 5 children, 10 grandchildren, and 1 great-grandson.
---

Jeff Coffey, Coordinator, Community Partnering Program for Disaster Preparedness
Partnership for Response & Recovery (PaRR Inspections)

Disaster Housing Inspector

When the Federal Emergency Management Agency (FEMA) declares a federal disaster, they send in Disaster Housing Inspectors to visit the affected homes to assess the damage. Based on what the inspectors record, disaster victims may be eligible for federal assistance to get back on their feet. All inspectors are private contractors drawn from across the nation. This class not only provides an in-depth look at the recovery process, but also provides certification as a Disaster Housing Inspectors.

Upon successful completion the inspector will be eligible for deployment on federal disasters, typically for a few weeks at a time, during which they are paid per inspection. Inspectors do not have to accept any deployment that is not convenient; however the chance to earn extra income during slow periods, as well as the opportunity to help people in their times of need, make this a very rewarding opportunity for those that wish to pursue it.
For professional home inspectors, disaster housing inspections are natural off-shoots of what they do every day. Although many home inspectors will be unavailable for deployments due to their workloads (particularly in their busiest seasons), below is a recap of what home inspectors have told PaRR:
New home inspectors are typically more flexible, as they are still getting their businesses off the ground and they welcome the extra source of income.
Home inspectors nearing retirement are often looking for something else to try, and the personal satisfaction this work offers appeals to many.
Home inspectors in multi-inspector companies can shift their workload to others.
Should disasters occur in the inspector's community, disaster housing inspections may be the only show in town for 1-3 months.
Home inspectors benefit by display their disaster housing certification status on their presentation folders, business cards, etc.
The class is being presented by The Partnership for Response and Recovery (PaRR Inspections), who is a primary contractor to FEMA to run the disasters and supervise the inspectors. To learn more about the role of the disaster housing inspector, please visit www.parrinspections.com.

Please note that, in order to attend this class, you MUST:
1) Go to www.parrinspections.com
2) Click on "Apply Online" and fill out the online application
About Jeff Coffey
Jeff Coffey is the Coordinator for PaRR Inspections' Community Partnering Program for Disaster Preparedness. He also offers Training/Certification courses throughout the nation. When necessary, Mr. Coffey also functions as a Field Supervisor on site during federally-declared disasters. In the latter capacity he manages all field inspectors in the performance of their duties, and interacts with the Federal Emergency Management Agency (FEMA) Inspection Services Coordinator. He has held these positions since PaRR Inspections was awarded the FEMA Housings Inspections contract in February 2001.
Prior to employment with PaRR Inspections, Mr. Coffey worked for six years as a Disaster Housing Inspector. He also served as Team Leader, Trainer, and Field Supervisor. During this period Mr. Coffey was affiliated with Charter Disaster Services, Computer Sciences Corporation, and Parsons-Brinckerhoff.
Mr. Coffey began his disaster relief career in 1995 as an employee of the Federal Emergency Management Agency at the National Processing Services Center in Denton, Texas. He began as a Reviewer in the Department of Combined Verification (CV), and subsequently advanced to Team Leader. Soon after, he transferred to the Inspections Services division to serve as Project Monitor.
Mr. Coffey has a Bachelor's Degree in Political Science from Vanderbilt University (1981) and a Master's Degree in International Affairs from Ohio University (1986).
---

Robert W. Pearson, Alan Insurance Group

Covering your Assets

This session is to educate the inspector as to the frequency and cost of claims. Why insurance companies settle claims. What causes claims in our report writing. Examples of problematic
claims. Also the inspector will receive a recent article on Defensive Report Writing.

About Robert W. Pearson
Bob's previous experience as a home inspector gives him a unique perspective in dealing with home inspector insurance. Bob started his first inspection business in 1985 and since 1992 has been the manager of the Allen Insurance Group's program along with maintaining a home inspection business on the side.

He retired as an active inspector in 2000. He has written many articles on claims management and report writing. He is considered to be the foremost expert on home inspector insurance.
---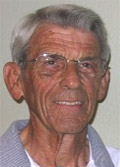 Kerry Kelly of American Property Inspectors of Northwest Florida, Inc.

Home Inspectors and Stucco Cladding: How To Inspect and Report

This session is designed for intermediate level and beginner level home inspectors. Attendees will learn the three basic stucco systems and how to properly identify these systems. They will be able to explain to a customer the differences between EIFS/DEFS "synthetic" stucco systems and traditional hardcoat "real" stucco. After having attended this session attendees will be able inspect for and identify conditions that have potential to allow water intrusion into the substrate behind the stucco cladding, The attendee will also learn tips of communication that may help reduce the potential for disagreements and litigation.
The specific objectives of this session is for each attendee to:
understand the components of the two basic synthetic stucco systems and the components of a basic hardcoat stucco system.
be able to identify each of the basic stucco systems.
be able to explain the characteristics of each of the stucco systems.
be able to inspect and identify potential problem areas of a stucco system that is improper and can allow water intrusion into the substrate.
understand the complications and impact of water in the substrate as relates to fungi growth, wood deterioration, pest infestation and termites.
understand some various remediation actions that may be suggested to correct observed defects in the stucco systems.
be able to report their findings in a format that educates the customer and reduces liability for all parties.
About Kerry Kelly
Kerry Kelly is the owner and chief inspector of American Property Inspectors of NW Florida, Inc., which was incorporated as a home inspection company in 1992. He has been responsible for thousands of inspections, including over 700 inspections in 2006 of which some 150 were stucco moisture-scan inspections. He has appeared in court several times as an expert witness in stucco water intrusion litigation.
His qualifications are numerous, including certifications by: (1) Exterior Design Institute (EDI) (2) Association of Walls and Ceilings Industries (AWCI) (3) Stucco-Pro Corporation (4) Moisture Warranty Corporation, including court approved certification to perform Dry-Vit class action litigation inspections. (5) Pro-Lab as a mold inspector (6) Fla Dept of Heath as a Radon Measurement Specialist (7) Infrarerd Thermography by Infrared Training Center (8) National Association of Certified Home Inspectors (NACHI).

He graduated from Pasco High School, Dade City, Florida and graduated with a BS in Business Administration from Troy State University, Troy, Alabama.
Kerry is a Florida licensed real estate broker and real estate instructor. He was previously a licensed real estate professional in Hawaii and Illinois.
He is a retired 21 year member of the military, serving as a member of the Special Operations Pararescue Teams where he earned Master Parachutist Wings, Master Aircrew Member Wings, Underwater Swimmer Dive Badge with several other medals. Kerry flew 84 combat rescue missions over North Vietnam during the Vietnam conflict.
He and his wife of 48 years, Barbara, now making their home in Ft Walton Beach, Fl. have 3 children and 4 grandchildren.
---

Rick Bates, CCI, CEI, REEW, RIAQM of Environmental Education Foundation, on:

What Every Home Inspector Needs to Know About Indoor Air Quality

A past, present, and future perspective on indoor air quality and how the home inspector is directly and indirectly impacted. The top (10) IAQ issues facing home inspectors will be identified. Points of interest that all home inspectors must be aware of to provide minimum levels of service while reducing the potential for litigation will be described in detail. This presentation is packed with useful information for the inspection professional with regards to offering profitable IAQ services and avoiding lawsuits. Components of the new Environmental Protection Agency (EPA) Indoor Air Quality Building Education and Assessment Model (I-BEAM) training will be introduced.

Mr. Bates is Corporate President of Bates Consulting, Inc., which he founded in 1987. He has performed over 8,000 structural, mechanical & environmental inspections in the past 18 years. He is a Certified Construction Inspector, Certified Environmental Inspector, Registered Environmental Expert Witness and a Registered Indoor Air Quality Manager.

Mr. Bates is approved as an expert litigation witness in structural, mechanical and environmental cases. He is the past National President of the Housing Inspection Foundation, past President of the International Environmental Assessment Association and presently the President of the International Environmental Education Foundation.

Mr. Bates is the author of (6) inspection training manuals and numerous inspector training courses. He conducts both live and internet based seminars and training courses across North America.
---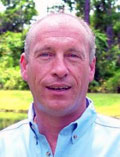 Gerry Beaumont, NACHI's National Education Consultant and Education Director of Inspection Depot

Online Continuing Education for Home Inspectors

Mr. Beaumont is an inspection consultant specializing in commercial and multifamily property. He is a Consultant to and Education Director of Inspection Depot based in Jacksonville, Florida.

He has a very wide ranging background covering all areas of property management, refurbishment, project management and property inspection. Education has been an interest of his for many years which led to him teaching home inspectors up to NHIE level at a local community college in Massachusetts between 2000 and 2004, and to be invited to start and chair NACHI's Educational Committee.

As NACHI's National Education Consultant, he travels to Chapter meetings to promote NACHI education and to run training classes on a broad range of subject to its members. Born and raised in Great Britain, Mr. Beaumont has lived in the United States since 1995 and has recently relocated from New England to Clearwater, Florida.
---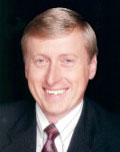 Mike Crow, founder and president of the Millionaire Inspector Community

1) Home Inspector Marketing Success Blueprint
2) Redesigning your Brochure

He started a home inspection company with his father in 1985 and he grew it to nearly $2 million in revenue. Now, Mike is passing his marketing and business building secrets on to you.

The Millionaire Inspector Community offers seminars, educational materials, coaching and mentoring to help home inspectors develop their marketing and business strategies.
---

Dan Howard , Residential & Commercial Property Inspector, on:

Success Secrets that your Competition Wouldn't Tell

If last year was not your best year and the start of this year even better, you need to be sitting in the first row of this class.
There are tons of inspectors sending stacks of brochures into too many realtor offices that are losing more their business to the "for sale by owner" sellers. You will never need to leave discount coupons in Realtor offices again. You will learn the methods and tools to promote and network your business. Success starts with the first phone call and ends with a client liking you enough to tell their friends and relatives about you.
Success is a package. It is impressions, public relations, the way you work and the way you convince your clients that you are the best. When you hire a doctor or a lawyer, do you look for the professional that works on Saturdays and is $50.00 cheaper, or the "best"?

You will leave this session knowing how to become the inspector that they say "he's good, if you can get him". This session can make you more money than your entire convention costs.

About Dan Howard
Dan is an "old time inspector" with 27 years and close to 14,000 inspections experience. His experience includes commercial, industrial and residential inspections, code inspections, HUD inspections, he is also certified as a radon tester, mold and allergen tester, pest control operator and lead instructor. He is also a consultant in the disaster planning and recovery industry.

Dan is author of over 250 published columns on home improvement issues. He has been host of Home Improvement Radio and a television contributor on home improvement issues.
Dan has presented courses on Real Estate, Code Compliance, Marketing, Lead, and many issues relevant to the home inspection industry. Dan's presentations, though they vary on topics, are always fast paced, positive and informative.
Dan will freely tell you the secrets of success that your competition wouldn't tell you if they knew them.
---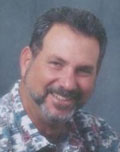 Steve Jawitz, P.E., NACHI, ASHI, FABI of All Building Inspection, Inc.

Inspecting Pools as a Professional Home Inspector

Regarding pool inspections, many home inspectors disclaim or avoid pools and spas during their routine inspection of single-family homes. However, I wonder if they realize that they probably have not avoided all liability; as an example, do they also disclaimed the properties (and by inference the pools) protective fence?
Even those inspectors who are including pools and spas in their routine home inspection might want to brush up on some of the pool inspection basics and touch on some of the advanced subjects during our four hour class.
In 4 hours we are going to go over the following;
What To Inspect
Pool Barriers
Pool Shells
Circulation Equipment
Pool Ancillary Equipment
What NOT To Inspect
How to Report on ALL of this, what NOT to Report on and how to reduce your pool inspection liability
Yes, we are asking a lot out of 4 hours, but we believe we have got the right man that can do all of this in the time allotted.
About Steve Jawitz
Your instructor is a Licensed Professional Engineer and a "Working Professional Building Inspector" who has been professionally inspecting buildings in South Florida for over 30 years. Most of the over 14,000 single-family homes he has personally inspected had residential pools and many of the multifamily residential buildings had commercial pools. He has learned how to inspect pools (as a professional building inspector - not as a pool contractor - different perspectives and different inspections) through the trial and error, hit and miss, self taught - on the job training, that 30 years of inspection experience yields. Years ago, he developed a workable formula for pool inspection that has been commercially successful and has withstood years of legal scrutiny.
---

Bob Ogden, President of Metris Instruments, LLC. Offices in Los Gatos, CA and Long Island, NY.

Understanding the basics of an infrared thermometer
How can an infrared thermometer become the most versatile tool in the toolbox?

Understanding the basics of an infrared thermometer.
The first part of this session explains how an infrared thermometer works and understanding basic functions such as distance to target ratio, emissivity and more.
How can an infrared thermometer become the most versatile tool in the toolbox?
The second part of the session attendees will learn where to use an infrared thermometer in a home inspection and how to interpolate the data collected to provide value added services for the customer.
About Bob Ogden:
Bob is President of Metris Instruments; a 3-year old company that specializes in distribution of a family of various infrared thermometers, both hand-held and fixed mount for OEM equipment.

Over the past 30 years, Bob has held sales and marketing positions with US Steel Corporation, Laribee Wire Manufacturing, Amprobe Instruments, Raytek Corporation and Fluke Corporation.

A 1974 graduate of Salem State College School of Business Administration, Salem Massachusetts, Bob has Food Inspection and Safety Certification and credits towards Level I Thermography.

Bob resides on Long Island, NY with his wife and three children.
---

Carolyn K. Allen, President, AccuStar Labs

Cutting Edge Radon

How did we get to where we're going? How can we help our clients understand -- and avoid -- the 2nd leading cause of lung cancer in the US? With increasing emphasis on tighter, more energy efficient homes, maintaining healthy indoor air becomes even more important. Radon is as old as dirt, and it isn't going away anytime soon! Radon services fit neatly with other environmental services in the home.

Come learn a little radon history and about current research and increasing public concern about this deadly carcinogen.

About Carolyn K. Allen
Carolyn K. Allen managed radon testing and mitigation in 1989 at several apartment communities for a large property management firm located in Richmond, Virginia. In 1991 she accepted the position of Sales Manager for Rad Elec Inc., a Maryland-based radon testing equipment manufacturer. In 1997 she was promoted to Vice President for that firm. In 2000 Ms. Allen accepted the position of Vice President, Sales for Spruce Environmental Technologies, which is the parent company of RadonAway, the largest radon mitigation fan manufacturer in the US, and AccuStar Labs, a radon testing laboratory with an international clientele.

She is now the President of AccuStar Laboratories.
Ms. Allen serves as a Vice President of AARST, the American Society of Radon Scientists and Technologists. In 1995 she chaired the AARST International Radon Symposium. She also participates in several radon standards committees.
---

Chris Burton

Moisture Protection

MoistureFree is the nations leading company in solving moisture intrusion problems in residential and commercial buildings. MoistureFree has studied the behavior of buildings related to moisture and has compiled an enormous database of recorded incidences. This building science data has been used to solve the most complex building issues and was relied upon to create the most extensive stucco training program available today. MoistureFree has successfully trained over 1,000 trade experts.

---

Bernie Katz, Training Director - General Manager

Bernie Katz has over 35 years of experience in training and management. After college, he started his career working for a national ad agency in New York. He was an account executive for 2 major Pharmaceutical accounts and handled all aspects of their training and education for their Representatives and Physicians. Bernie left the fast pace of New York for a career in Education. He taught at both the High School and College levels for many years. After leaving the Education Field, he opened his own advertising agency in Williamsport, PA. His account list was nationwide, working with small businesses to develop their advertising and marketing programs. His staff of over 15 people provided computer services, design services and implementation of the actual campaigns. Bernie joined ESA in 2002 to accept some new challenges after he sold his Agency Bernie's background in pharmaceuticals and his passion for the environment provided the foundation for his training in IAQ. He has been conducting Indoor Air Quality classes for Environment al Solutions Association for the past 4 years and has trained over 500 hundred Home Inspectors across the country in IAQ testing and inspection protocols.
Bernie has also trained many individuals for Radon testing and inspection. These classes in Radon are designed to give the maximum knowledge of EPA standards for conducting appropriate testing protocols for Real Estate transactions, Home Owner and Commercial Structure testing. In addition to teaching Mold, Radon, Allergen and Phase I Site Inspection courses, he is also responsible for approving and implementing new course additions for ESA's technical writing department. He works with various Laboratories learning the latest procedures and protocols for testing and then develops the written guidelines for ESA trained Inspectors.
Bernie also carries State approved Trainer credentials from Florida, New Jersey and Texas in Indoor Air Quality Inspections. His additional responsibilities as General Manager include scheduling new classes, overseeing the Marketing and Customer Service Departments and working with various national agencies, such as the EPA in developing Protocols for IAQ work.
---

Dominic Maricic, Founder and President of Home Inspector Pro, Programmer, Web designer
Increase your business by optimizing your website to get it to the top of the search engines

The average home inspector has created a website but has done absolutely nothing to optimize it so that it will end up on the top of the search engines. If your website is not on the FIRST page of Google, Yahoo or MSN you will not receive any business from it. The average person looking for an inspector will only look through the first 3-5 links returned on the first page for an inspector. Over the past 6 months Dominic Maricic has written over a dozen articles for home inspectors and appeared on NACHI.TV on how to get inspector websites to the top of the search engines. All the inspectors that have followed the tips have had a huge increase in rankings; most of them are now in the top 3 results for their keyword phrases and have reported an increase in business as a result. You can see an overview of what will be at the conference in a recent NACHI.TV episode at http://www.NACHI.tv/episode24
Dominic Maricic used to teach website design (along with math and computer programming) before founding Home Inspector Pro 3 years ago. Home Inspector Pro inspection software is one of the industries leading software programs and runs on Windows, Mac & Linux. It is currently being used in 10 countries and in 6 languages. The program is extremely customizable and has been largely shaped by the NACHI inspector community.
---

John McKenna , InterNACHI's Instructor for the Infrared Certified Training Course and President of the Master Inspector Certification Board
Thermal Imaging and Building Science

This course is intended to prepare the Home Inspector to properly use a Thermal Camera with regards to home inspections. There will be sections on the theory of electromagnetic radiation, thermodynamics and building science. There will also be examples of field use of the camera and how to interpret IR images.

This is an overview of our main course.
• Extends the Inspector's ability to inspect the house.
• Help us to find conditions that would otherwise go unnoticed.
• Serve as an additional method of verifying defects suspected or found by other means, thus better proving the existence of the defect.
• Allows inspector to expand our client base beyond the general public, to contractors and commercial inspections.
• Give the Inspector a better understanding of other problems with the house, and their causes.
• Provide a means by which the Inspector can offer additional ancillary services for additional income.
• Protect the Inspector from liability for missed defects that the client (and their lawyers) would expect us to find.

About John McKenna
* Certified Master Inspector
* President of the Master Inspector Certification Board
* 10 Years Experience - Licensed Texas Professional Home Inspector (Texas Real Estate Commission, TREC # 4565)
* 25 Years Experience in Residential and Commercial Construction
* Approved Trainer and Instructor for Mandatory Continuing Education (Texas Real Estate Commission, MCE Instructor # 881050528)
* FLIR - ITC Certified Thermographer (# 33493)
* On Staff With The InterNational Association of Certified Home Inspectors
* Co-Author of "Thermal Imaging and Building Science" (Approved in Several States For Inspector Mandatory Continuing Education)
* Founder of Infrared Certified Training at http://www.Infrared-Certified.com
* Owner of American Home Inspection at http://www.Texas-Inspection.com
* Approved Advisor For AllExperts.com
---

Thomas G. (Tom) Valosin, Founder and Owner of ASKUS Consulting Services LLC
Inspecting Decks, Porches and Balconies

Some inspectors, AHJs' and most homeowners tend to consider decks, porches and balconies as "add on" items, in place only to contribute to the enjoyment of the homeowner, but not an item of major structural concern. Consequently, these structures sometimes do not get the attention they really need. In many areas AHJs' don't even inspect them and homeowners haven't a clue how to maintain them, leaving the home inspector the "last bastion of hope" for our Clients regarding the safety of these structures that are an integral part of their "new home". Each year there are numerous reports of injury or death due to failure of decks, balconies or porches; numbers far exceeding reports of death or injury due to structural failure of the home. This seminar will explain how these structures are built, both improperly and properly, and how to inspect them.

About Thomas G. (Tom) Valosin
Thomas G. (Tom) Valosin is the Founder and Owner of ASKUS Consulting Services LLC.
ASKUS specializes in home inspection as well as associated ancillary services. Tom is a New York State Licensed Home Inspector, Lic # 16000005194. He is an active NACHI member and is co-founder and current President of the New York Capital Region Chapter.
Tom has been a Journeyman in the United Brotherhood of Carpenters and Joiners of America and a partner in P.U.S.H. Associates, (Professionals United Serving Homeowners), an association of tradespeople who pooled their services and knowledge providing a "one stop shop" for homeowners construction projects, including decks, balconies and porches.
Tom is Radon Certified by NEHA, a member of AARST and is a Certified Indoor Air Quality Technician. He is also trained and certified by both the TankSure Program and EDR.
Toms' guiding thought, learned from his Dad is:
"All the knowledge in the world does no good if you take it to your grave; pass it on - teach others"
Following that, Tom and 4 other inspectors formed CATS of Albany (Certified Adult Training Services), a New York State authorized Home Inspector License Training and Continuing Education facility where he is the Senior Instructor.
Tom resides in Middleburgh, NY with his wife Barbara. They have 2 sons, Bill, a NPS Ranger at the Saratoga Battlefield and Craig who lives in Australia with his wife Bec and Toms' grandchildren, Sasha and Jacob.
---

Drew Finn, P.E. - Finn & Associates Consulting Engineers, Inc.
How I Did It - 11,000 Inspections

This is what I did to obtain 30% of the area inspections even though I have eight competitors. This is how I projected myself so that when people think home inspector, they think Drew Finn. When I ask a home buyer how did they come to choose me, they say everyone they asked recommended me, many say you have one heck of a reputation! It's a great position to be in, and this presentation will show how I got there and how you can get there too. This will be a two hour presentation.
The Body Language of a House Structure

This presentation emphasizes how a house acts as an assembly of parts, not just individual components. The methodology of structural analysis is emphasized since there is no way to cover all structural deficiencies scenarios. Our Procedures and Techniques will be focused on to first find deficiencies, and then be proactive to find corroborating evidence to verify what we think is the problem truly is. We will use some Finite Element Analysis (FEA) models to emphasize how a house reacts to loads as an assembly. After presenting ideas, we will show problem slides, solicit inputs from the inspectors on what they think is going on, and where to look next to prove it. This is a "hands on, how to" presentation, not a lot of technical jargon. Eventho I have an extensive engineering background, this is not an Engineering class. I will use my 25yrs experience in home inspecting to present from the perspective of a Home Inspector.
Crack Analysis - Reading Between The Lines

The most costly house deficiency that may be encountered is a major structural problem. It would reveal itself with cracks. This presentation will show how to determine if a crack is important and what's causing it. We use diagrams and photos to show what to look for and what it means.
We need to determine what the crack is telling us by its characteristics. Other observations will then be tied in to corroborate what we believe has happened. At this point, we will know the severity of the crack or will at least have a great concern which warrants advising the home buyer to consult with a structural engineer. The most important part is how the inspector reports his/her findings. The presentation is two hours.
Electrical Inspections: Saving Your NEC

This is a step by step procedure on how to conduct a complete electrical inspection. We will explain what to look for with figures, photos and diagrams. We will discuss what the implications and reasons for deficiencies are (i.e. reversed polarity, multi-wire branch circuits on the same phase of power). We will also outline the vast changes in the 2008 NEC from child safety receptacles to the requirement of AFCI nearly everywhere. There will be a section on how GFCIs and AFCIs operate. This will help the inspector understand the "peculiar" results our test devices sometimes show (i.e. understand why when a GFCI clicks OFF, the power is not cut). This is a two hour presentation.

About Drew Finn
Drew has been inspecting homes for 25 years and has completed over 11,000 inspections.
He has a Bachelors Of Mechanical Engineering Degree from Drexel University and a Masters of Engineering from RPI. He has two US patents, one on a valve and one on a lubrication pump. Drew has over 700 hours of ASHI continuing education. He first developed and then marketed his home inspection report forms (manual and computer generated).
Drew is a Licensed Professional Engineer in MA and a Licensed Home Inspector in MA and CT.
He is a member of the following societies and associations:
American Society of Home Inspectors (ASHI)
International Association of Electrical Inspectors (IAEI)
National Association of Home Inspectors ( NAHI)
National Association of Certified Home Inspectors (NACHI)
American Society of Mechanical Engineers (ASME)
---